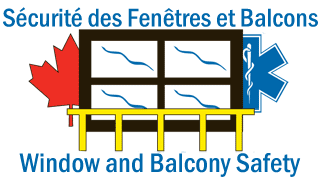 Press Room
Chicago - Unsafe Window Tickets Up 28%
Posted: 04/07/17
The City Reminds Landlords that 'Kids Can't Fly'
https://www.dnainfo.com/chicago/20170607/logan-square/unsafe-window-citations-up-28-as-city-reminds-landlords-kids-cant-fly
Global News - Alberta
Posted: 04/07/17
23 Alberta kids have fallen from windows and balconies this year: AHS
http://globalnews.ca/news/3510012/23-alberta-kids-have-fallen-from-windows-and-balconies-this-year-ahs/
Paramedics provide advice to parents to help prevent falls from open windows
Posted: 20/04/17
Emergency responders are urging parents to take precautions after two children were injured on the weekend when they fell from a window onto the concrete sidewalk below.
http://calgary.ctvnews.ca/paramedics-provide-advice-to-parents-to-help-prevent-falls-from-open-windows-1.3363180
October is National Window Covering Safety Month
Posted: 05/10/16
Originally posted on October 3rd, 2016 by DWM Magazine
Toddler survives 3-story fall out window in St. Joseph, Minn.
Posted: 07/10/15
Toddler falls from 2nd floor window
Posted: 27/07/15
Father breaks son's fall from 3rd floor window
Posted: 27/07/15
Child falls from bunk bed & thru the window
Posted: 27/07/15
5-yr old falls from third storey window
Posted: 27/07/15
©2017. All Rights Reserved. Partners Promoting Window & Balcony Safety |
All data is subject to errors, omissions or revisions & is not warranted. Site Powered by Running Tide Inc.